Over the years some life changing things have happened that have really caused me to start thinking about how much I am really "living" life.  As a result, it's made my dreams get bigger, and my list of aspirations to do everything I possibly can throughout my life grow long! Each day that goes by, my bucket list gets longer and longer and I've always intended to write it down.
Of course, it's taken me some time, but now I'm going to attempt to track down and develop a plan towards seeing it completed! (Although, completeness is probably never attainable, not because I will give up, but because I'll constantly be dreaming of new things to add!)
A lot of these may sound silly, but are things that I really hope to accomplish.  And of course, it goes without saying, these dreams are only worth being fulfilled if I have the opportunity to do them with the people who mean the most to me, my friends and family.
Here's my Bucket List:
Traveling
Visit Every Continent
Visit All the World Wonders
…..Great Wall of China (China)
…..Taj Mahal (India)
…..Petra (Jordan)
…..Christ the Redeeemer (Brazil)
…..Machu Picchu (Peru)
…..Chichen Itza (Mexico)
…..Colosseum (Italy)
…..Great Pyramid of Giza (Egypt)
…..Stonehenge (UK)
See the Northern Lights
See the Great Barrier Reef
Iguassu Falls – Brazil and Argentina
Fjords of Norway
The Eiffel Tower – France
The Terracotta Warriors
Bora Bora
Karnak Temple – Egypt
The Leaning Tower of Pisa
Dubrovnik – Croatia
Visit the Parthenon – Greece
Go to the Louvre – France
Swim in every Ocean
Throw Dart at a Map and Just Go
Attend a Small Town Festival Outside the US
Walk Across Abbey Road
Attend St. Patties Day in Dublin – Ireland
Hang Glide over Rio de Janeiro
Take an International Trip with my Father
Take an International Trip with my Mother
Visit a Nude Beach…in my birthday suit
Legally Smoke with My Father in Amsterdam
World Festivals
Oktoberfest – Munich, Germany
Carnival – Venice, Italy
Mardi Gras – New Orleans, US
Brazilian Carnival – Rio De Janiero
Loy Krathong – Thailand
Holi Day, India
Burning Man in the Black Rock Desert of Nevada
La Tomatina – Valencia, Spain
Athletics/Health
Run 3 More Marathons
…..Philadelphia Marathon (Katy and Matt)
…..Great Wall Marathon
….Athens Classic Marathon
Run a Half Marathon in Under 2 hrs. (10/26/2012)
Take Part in a Triathlon
Run a Warrior Dash
Do the Color Run (7/8/2012 – Philadelphia, PA & 9/15/2012 – Richmond, VA)
Become an Olympic Athlete (800m)
Tough Mudder
Run a 5k around 15'35
Place in my Age Group at a Race (11/24/2012)
Witness an Olympic Event
Run a Race in a Foreign Country
Watch a Competitive Game at Anfield (Liverpool Stadium)
Go to a World Cup
Sit on the Sideline of a Major Game
Storm a Field after a Game
Become Avid Rock Climber
Climb a Mountain
Hike the PA Appalachian Trail
Bike the http://ebent.wordpress.com/2010/06/02/national-geographic-names-best-bike-trails-in-the-world/
Participate in the Tour de France
Do 60 Pull-Ups in a Row
Learning
Learn Sign Language
Learn Spanish
Learn Mandarin Chinese
Learn to Fly a Plane
Learn to Whitewater Kayak
Learn to Juggle (August 10, 2012)
Learn How to Ride a Horse
Learn to Hula Hoop (1 Full Minute)
Learn Astronomy
Learn to Dance
…..Samba
…..Salsa
…..Waltz
…..Swing
…..Tango
…..Rhumba
Really LEARN Photography
Learn Coding
Learn to Cook and Appreciate Food
Learn to Ride a Unicycle
Learn to Snowboard
Learn to Throw Knives
Learn to ACTUALLY parkour
Learn to Drive Stick
Learn to Moonwalk
Adventures
Swim with Sharks
Go on a Safari (Australia/New Zealand)
Go Snorkeling in Great Barrier Reef
Go Firewalking
Go Bunjee Jumping
Fly in a Blimp
Race a Sports Car (110mph)
Go Zorbing
Go on a Caribbean Cruise
Visit the Titanic Wreckage
Experience Weightlessness
Watch a Live Rocket Launch
Break a Guinness World Record
Join a Flash Dance
Take a Canopy Tour (Ziplines)
Jump from a Cliff into Deep Water
Make it On Survivor
Go Paragliding
Go Whitewater Rafting – WV
Go Skydiving
Become a Frequent Volunteer
Swim with Dolphins
Mush a Dog Sled
Ride a Camel in the Sahara
Do a Polar Bear Plunge
Go Caving
Ride ATVs in the Caribbean
Hug a Redwood – CA
Spontaneous Road Trip
Swim at Sunrise
Camp One Night on a Beach
Tour someplace Haunted at Night (Gettysburg)
Go Skinny Dipping
Places to Visit in the USA
See Mount Rushmore
See the Golden Gate Bridge
Go to Waikiki Oahu, Hawaii
Visit Yosemite – California
Visit Yellowstone Park
See the Grand Canyon
Go to Las Vegas with Friends
Visit the Four Corners
Take a Picture with the Bull at Wall Street
Get Drunk from Bourbon, on Bourbon St – New Orleans
Random Things
Build a Guitar/Banjo
Grow a Garden – My Own Vegetables
Own a Classic Car (12/9/2012)
Finish ALL of the Agatha Christie Novels
Quit Biting My Nails
Join the Peace Corps?
Donate Blood
Limit my number of Material Things
Get an Article Published in the Huffington Post
Be an Extra in a Film
Drive a Luxury Sports Car
Become an Established Photographer
Soccer Blog to the Top 100 Technorati
Coach soccer
Finally Establish my Investing Strategy
Get a Tattoo
Milk A Cow
Do a Flip into a Pool Again
SEGWAY TOUR!
Go to a Masquerade
Murder Mystery Dinner
Do a Flip on a Trampoline
Witness a Solar Eclipse
Complete research for my Family Tree
Try Absinthe
See Paul Simon in Concert
Record an Album (10 songs)
Do a Wall Flip
Get my Motorcycle License
Be the Best Man for Someone Important to Me (July 13, 2012 – Bear Creek Resort)
Get a Psychic Reading Done
Help my Father Rebuild His Porsche
Watch the Sunrise at the Beach (August 11, 2012 – Sunset Beach, NC)
Make 2 Remixes with Ableton Live
Play at an Open Mic
Make my Apartment a Blanket Fort
Help People in Another Country (Mission?)
Drink from a Coconut
Shower in a Waterfall
Kiss under Mistletoe (Can't believe I've never done it!)
Throw a Cocktail invention party
Do Something with my Mother that SHE wants to do
Do Something with my Father that HE wants to do
Do Something with my Sister that SHE wants to do
Win EKD back as a friend.
Do something special with Joel
Work through a Cookbook with John
Volunteer at a Zoo
Overexaggerate Wardrobe at Country Club and OWN LIKE A BOSS! (Liz & Cyndee)
Drive through With Cardboard Cars and Suspenders! (Liz & Cyndee)
Career
Find a Job Where I'm Completely Happy
Find a Job where I can interact with people daily
Write an article for The Huffington Post
Write an article for The NY Times
Write an article for Entrepreneur
Make $10 on my blog daily
Find Affiliation for LSN
Earn 600 a month on extra work
Get links on Wired, AP, Smashing and Goal.com
Get a Photograph Published
Reach 100 RSS Subscribers to any blog
Have lunch with the CEO of a Fortune 500 company
Become a Figurehead for my Industry
Meet 10 of my online connections in Person
Read 3 Books on Being a Manager
Make it on a TED Talk
Get my MBA
Showing Kindness
Participate in a Walk for a Good Cause
Participate in a Run for a Good Cause
Pay for Someone Behind me in a Drive Thru
Pay for the person in line behind me.
Volunteer at a Soup Kitchen
Leave flowers on someone's doorstep
Leave $5 where a kid will find it
Make a Shutterfly Photo Album for Grandma
Frame a meaningful picture I've taken for my family members.
Write a short poem for each family member.
Compliment 20 Strangers in One Day.
Donate Clothing this Winter.
Work with 5 people to cross something off their bucket lists.
Clean up the Creek or some environmental program.
Buy a homeless person a meal.
Make my parents breakfast in bed.
Write a letter to all of my team at work telling them exactly why they are so important.
Bake something for someone. Just because.
Finally I just want to return the favor and link out to a ton of people who inspired some of the things on this list! THANK YOU!
Amanda Williams | Nicole Antoinette | Cody McKibben | Jon Perry  | Kelly
Check up on my Latest Adventures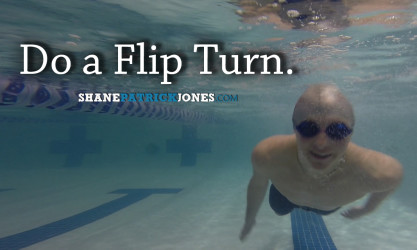 TweetSumoMe Tweet Ok I admit it. I've been slacking. But I promise, it's not what it looks […]
Read More

›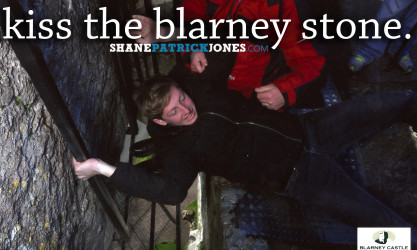 TweetSumoMe Tweet It was just like in a fairytale.  I went to an exotic land, rich with culture and […]
Read More

›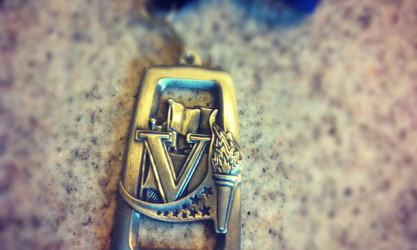 TweetSumoMe Tweet About two years ago, I underwent a big life experience, and in some ways it altered my perspective […]
Read More

›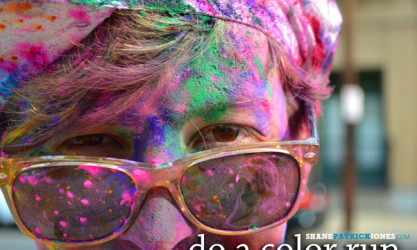 TweetSumoMe Tweet So I may have cheated a little bit.  I put it on my bucket list to participate in […]
Read More

›