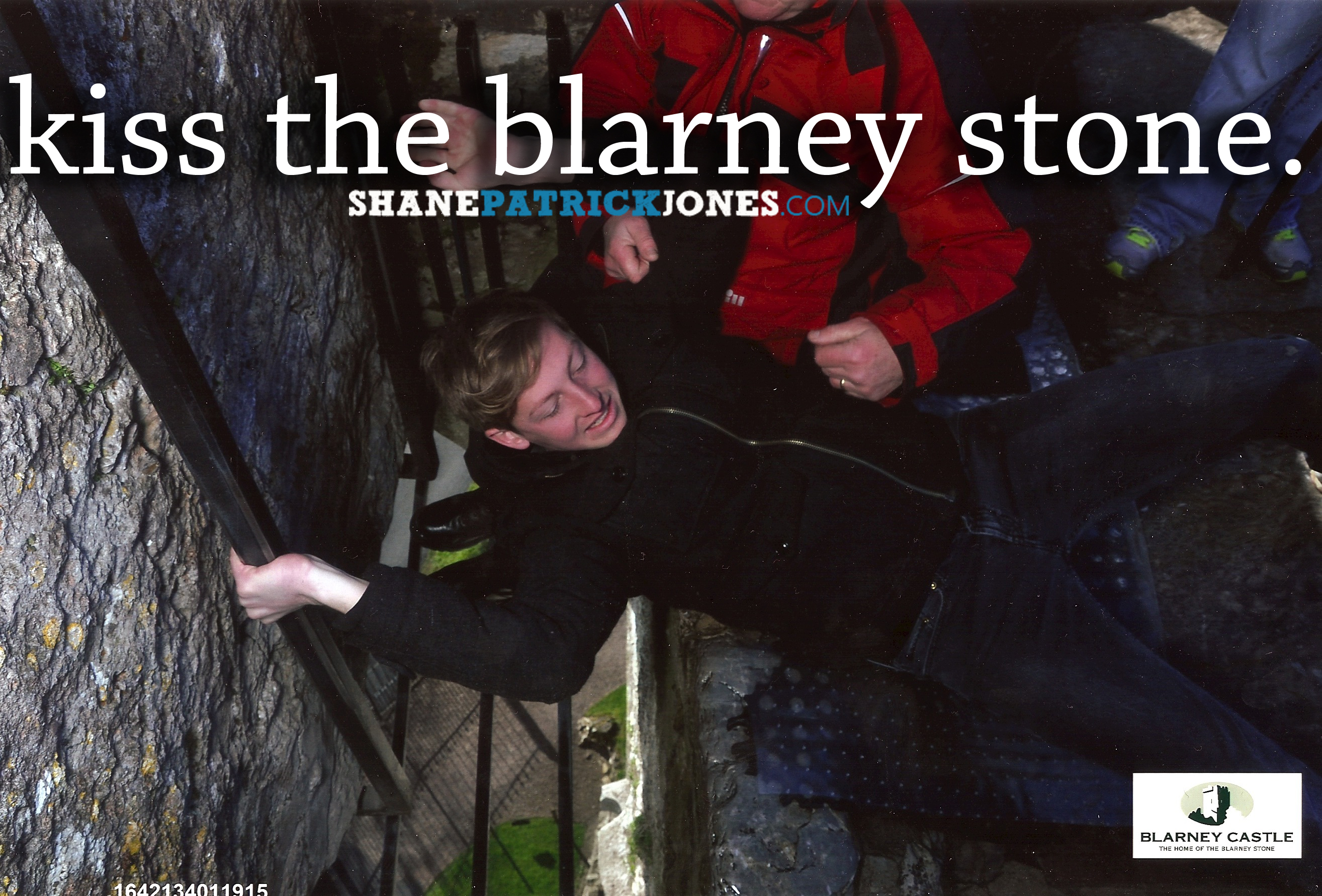 In Bucket List |

No comment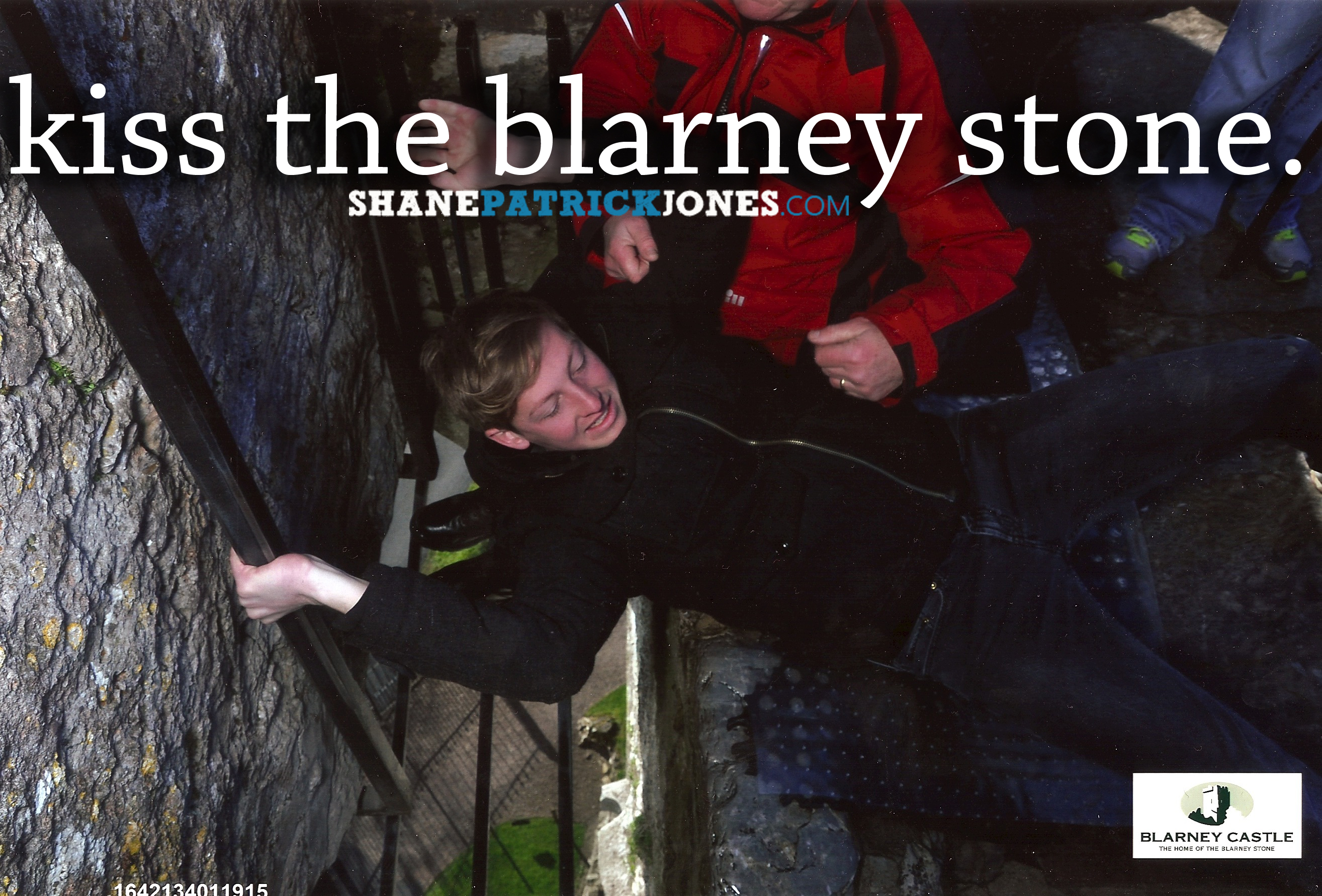 It was just like in a fairytale.  I went to an exotic land, rich with culture and heritage, and it was there that I fell in love.  I traveled the beautiful Irish countryside with them, working my way to Dublin, where I would aim to propose to my girlfriend.  But I never made it to Dublin.  Instead, an unlikely series of events occurred, causing complications, many of which my traveling companion and I experienced together.  Those trials and tribulations during our travels lead us to fall madly and deeply in love with one another.
Uhmmm…Wait….Wait a minute! Isn't that the summary to that flop movie Leap Year?  You're right.  What about it. That movie was way more romantic than my experience, and I feel like I was misled! I thought I was going to Ireland to meet some beautiful Irish girls and magically fall in love.  Instead what did I do?  I kissed a rock. And it was beautiful.
Your'e probably wondering why I rambled so much to introduce that to you.  I think it comes with the territory.  Whenever you kiss the Blarney Stone, you're given the gift of gab.  Well that doesn't seem very new.  I think I've always possessed that trait.
Let me get an AMEN if you think that's always been true. 
What I'm really hoping for is the gift of eloquence that also comes promised with kissing the Blarney stone.  For all you non-literary folk (it's ok sometimes I fall in this group too), eloquence is defined as having the quality of persuasive expressiveness.  So basically I was hoping it would make me more charming.  So I don't have to keep kissing rocks and can take these luscious lips elsewhere.
Just kidding.  But if I don't come out of this with an elegant swagger to my speech (definitely not. I just used the word swagger) then at least I shared a beautiful moment with Winston Churchill. Sort of.  Here's a fact, Winston Churchill actually kissed the stone in 1912 and is today recognized as the greatest orator of the 20th century!
The Blarney Castle: You Gotta Work For It but You Don't Have to Pay For It.
I've been blabbing on about that romantic kiss, so I'll get to the point of the blog post.  The Blarney Castle is located right outside of the city of Cork.  It's towards the bottom of Ireland, so after spending a day in Dublin, my best buds, John, Joel and I all left Dublin to explore the country, making a point to see one of the most prominent tourist locations of Ireland.  So after about a 4 hours trip from Ireland's capital, we made it down to the small town of Blarney.  Apparently we got there at the perfect time.  A large tour group was coming in through the gates at the same time, full of kids about the same age as us.  We walked up to the gate mixed in the crowd, and their guide rushed them through the gate.  Their tickets were already paid for.  We stopped to go through the booth, until he hurried us through and insisted we don't fall behind! Obviously we didn't argue, I kissed the Blarney Stone for FREE!
John, Joel and I Pucker Up
Kissing the Blarney Stone was actually a little bit of adrenaline rush.  You'd be surprised given that people old and young all do it, and so going into it , its just a rock you can easily kiss.  But truthfully, reaching far enough back, risking life and limb to lean over the battlements to kiss a freaking stone really mean you've fallen in love.  I wouldn't do it for any other rock.
But they have you lay down, reach back with two arms onto the iron bars, and go back head first over a chute in the wall.  You can see in my first picture that the view is just straight down! At least they made the effort to clean off everyones kisses to make sure I didn't get sloppy seconds.
Don't Miss The Rest of the Blarney Castle
Anyways,  it was a hell of a walk up to the top of the castle, and the grounds were HUGE. I'd definitely recommend taking the time to walk around at everything.  The gardens were beautiful, and there was a gorgeous mansion within the grounds.  And the castle is also steeped in history.
But see it for yourselves! Here are only a couple of my MILLION pictures (Go here to see more Ireland Pictures!).  Taken so you could all experience it with me!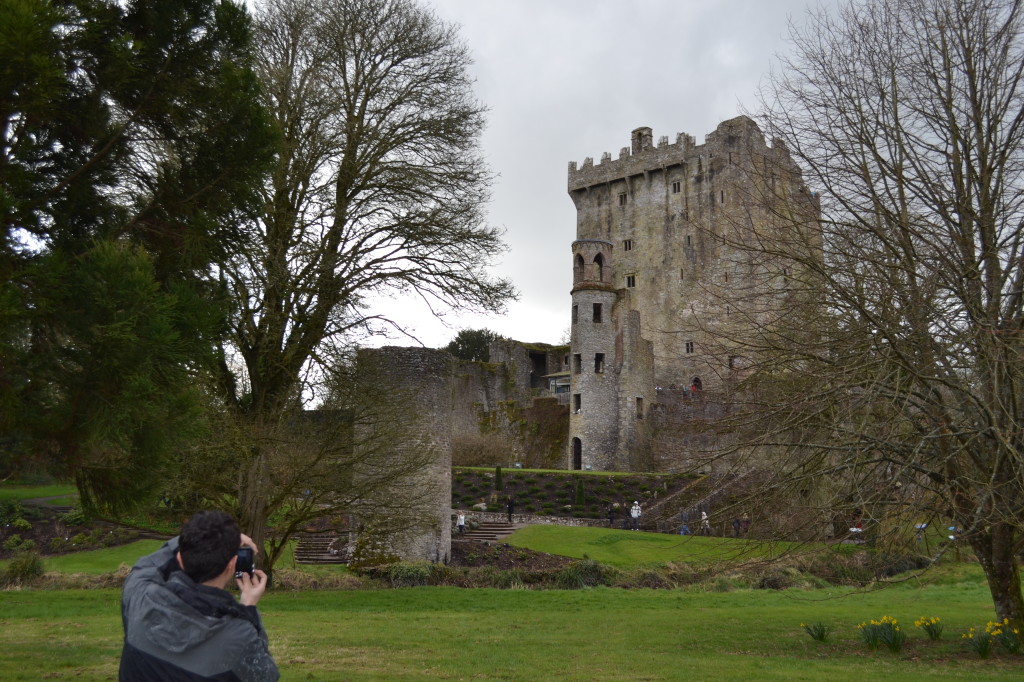 We got just a little bit closer. It really puts things in perspective from this distance.  Everything is much more epic in Ireland.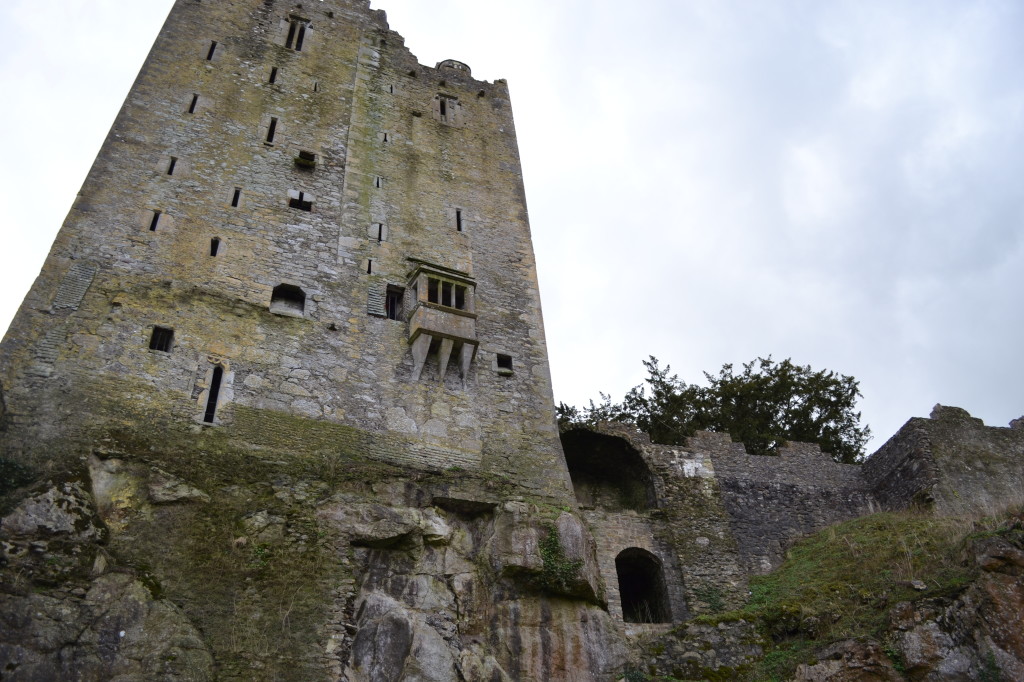 Here's a better view of what the castle looks like as you get closer.  It's a gorgeous site.  Interesting thing is you can see a line go down the middle.  Apparently the second owner  of the Blarney Castle felt the size was not suitable for his needs and doubled it by adding directly onto the side.  That was after he killed a family member to get control of the castle.  Family meant so little back in those days…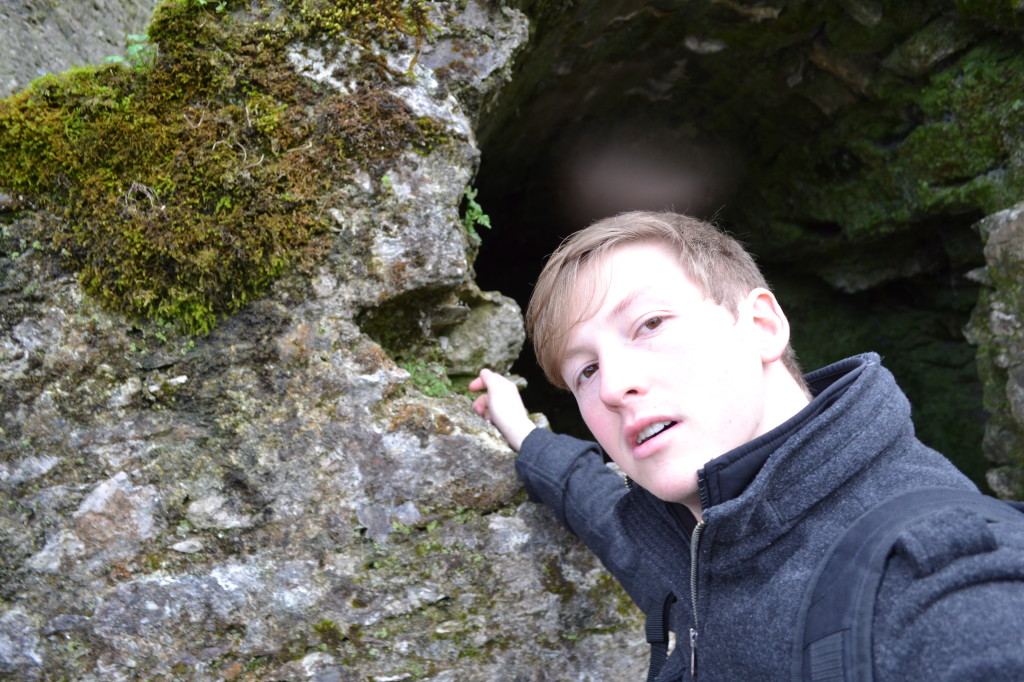 Next we headed over to the dungeons (probably where we belonged) to have another photoshoot.  Why not.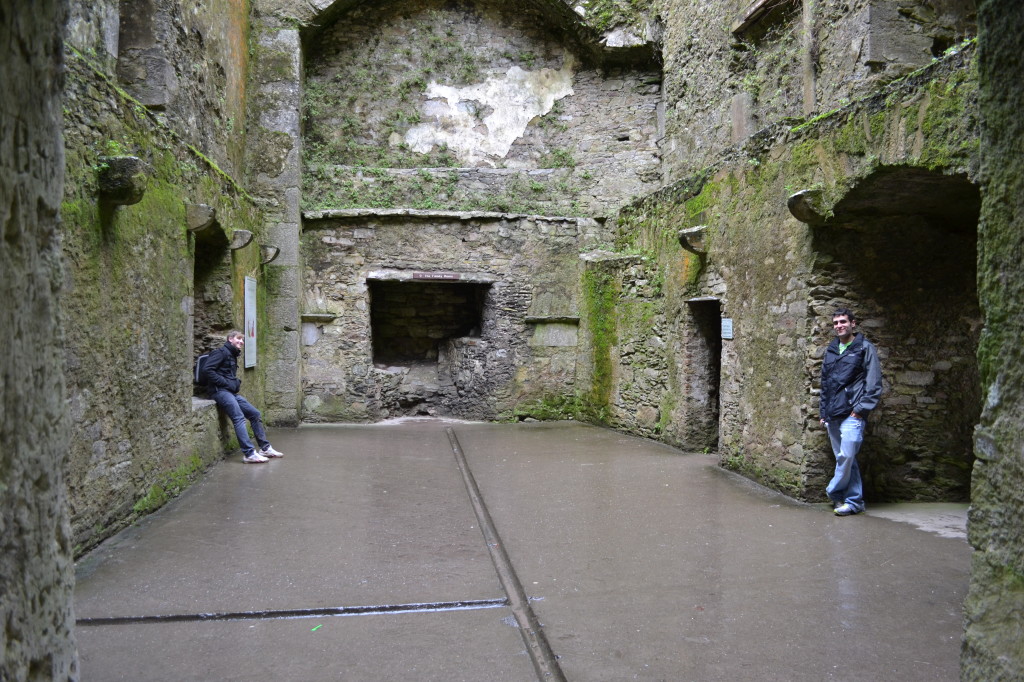 Each level of the castle used to have a very large room at it's central point.  But the floors of each level haven't stood the test of time.  We're seen standing here in the kitchen, which sat right underneath the Great Hall, which stood underneath the main bedroom chamber!
Once we got to the very top.  After a hundred steps up a spiral staircase we got to take in the quant town of Blarney flowing along the curves of the countryside.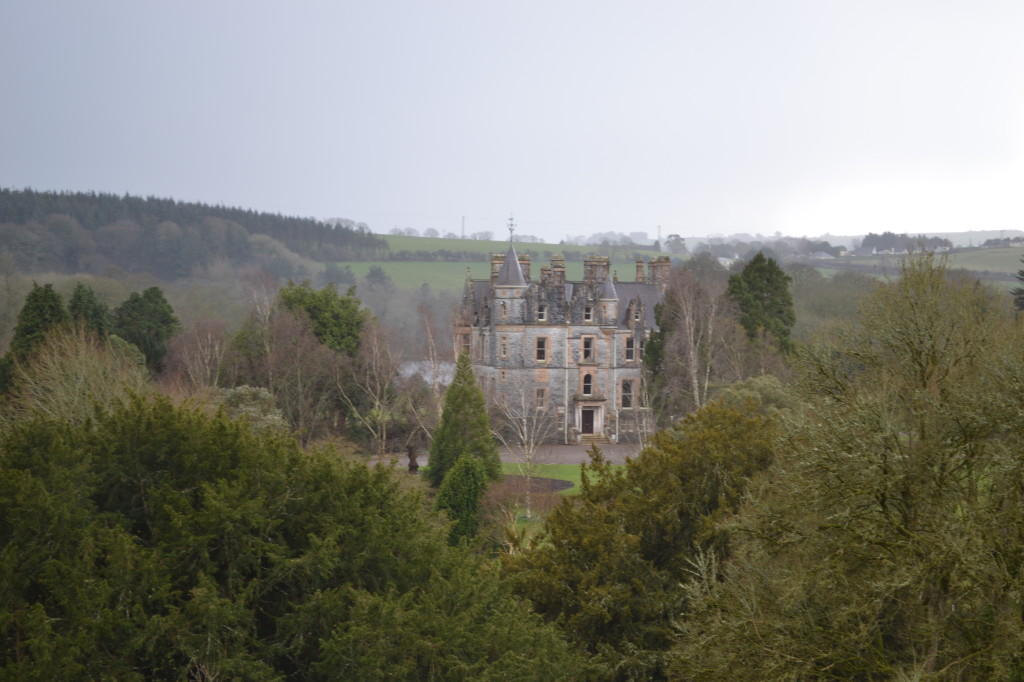 The mansion from the top of the Blarney Castle.  You'll see more of this epic architecture in a couple more pictures!
The Blarney Castle Gardens
You definitely don't want to just take in the Castle.  There is so much more to see at the grounds then just kissing the Blarney stone.   Here's what you're missing if you don't feel like taking a hike and exploring around the grounds.  The gatehouse was picturesque.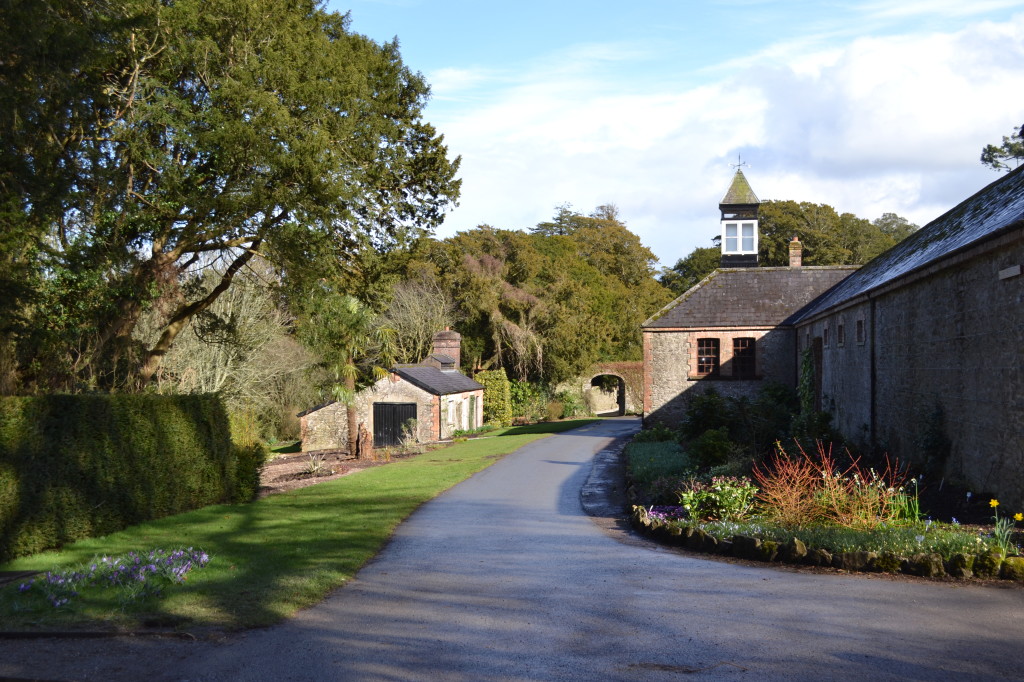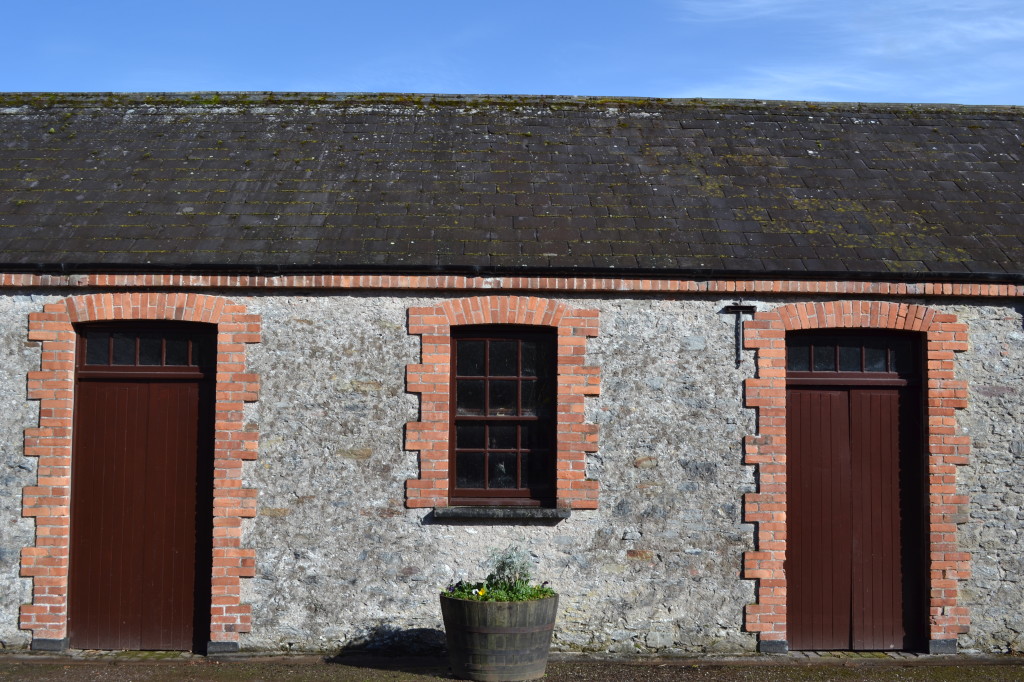 The Blarney Mansion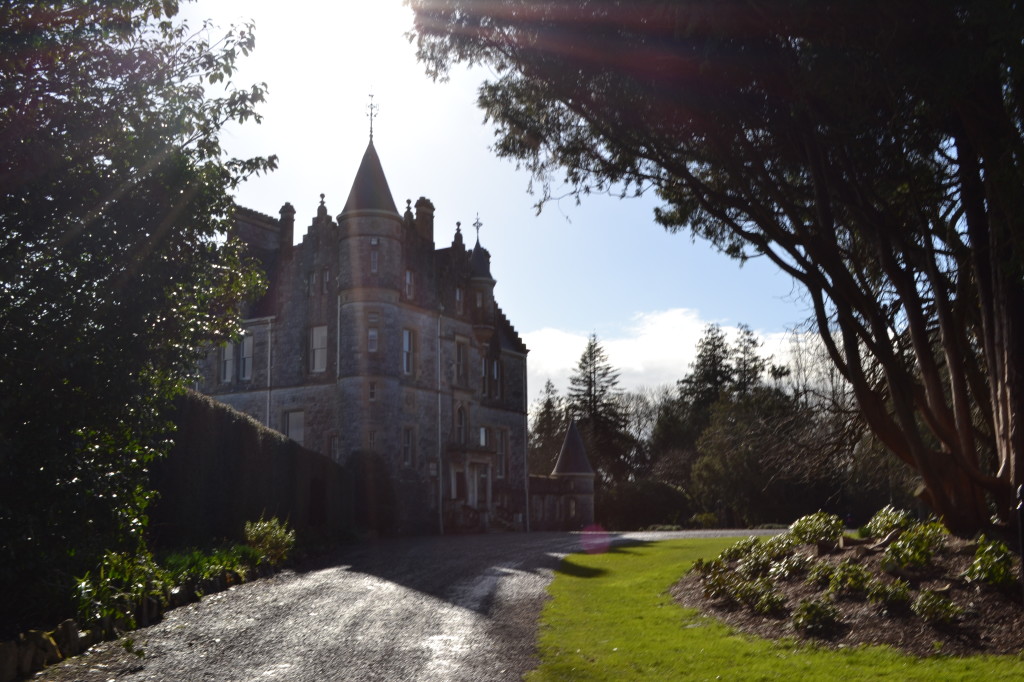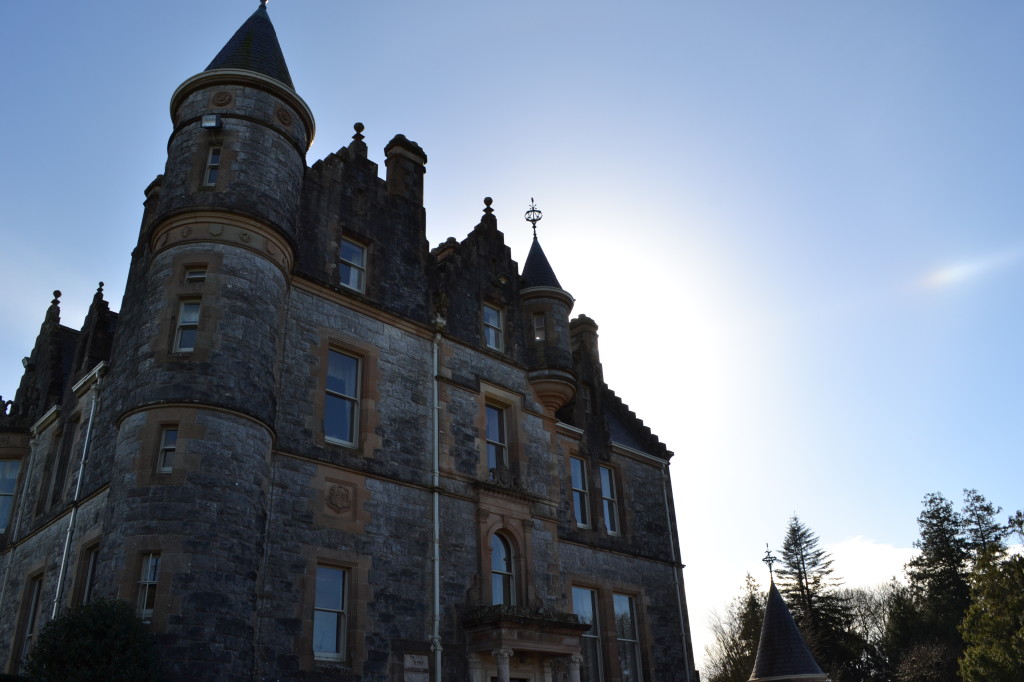 The Extras
The following picture is probably what everyone thinks of when they imagine Ireland.  Beautiful stone walls and mossy plants and small gateways.  That's a lot of what we saw, and we found this gem of a shot at the very ends of the grounds.  It was definitely worth the trip.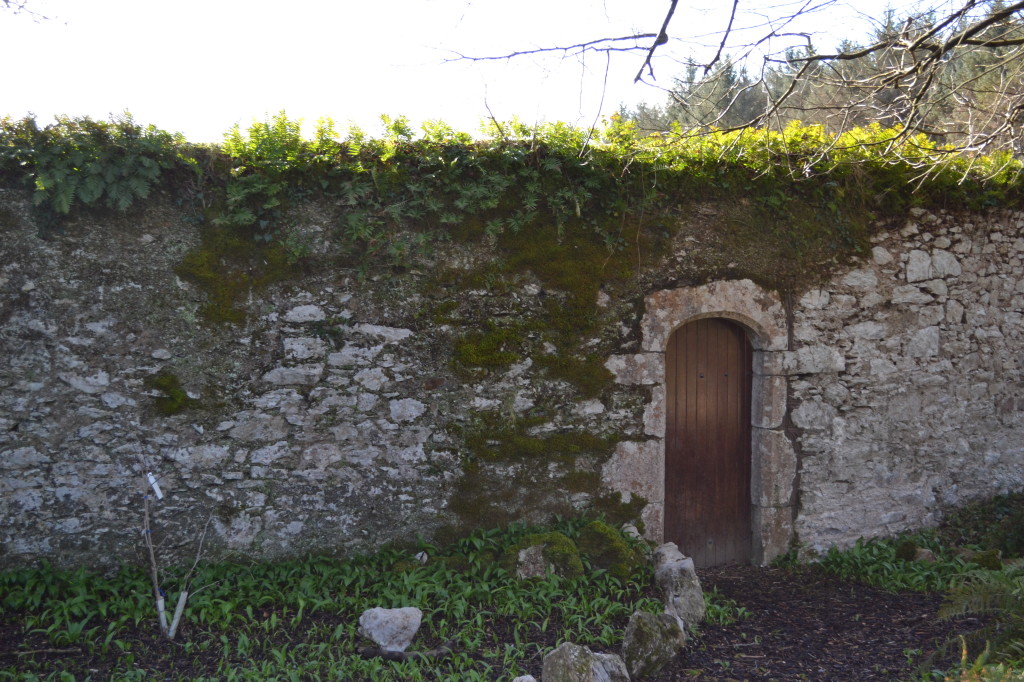 Ben and Chris:
And with an amazing stroke of luck we met up with these two bozos in Blarney. Literally by pure chance! We didn't plan on meeting them until later that night to get our party on in Cork.  But more on them later. Just look at them. LOOK.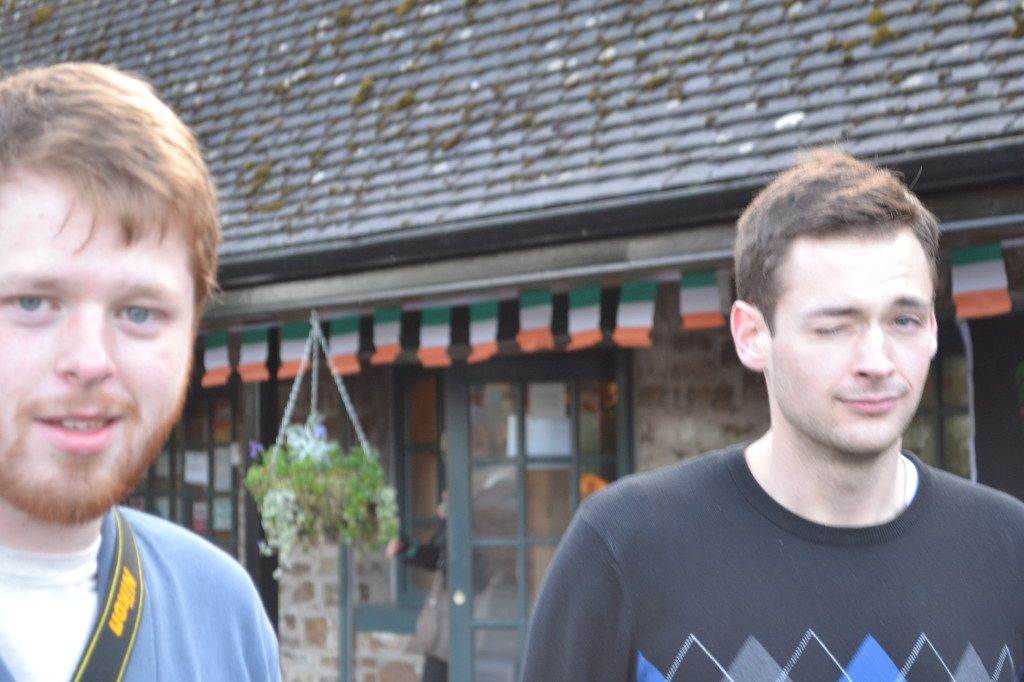 The following two tabs change content below.
Shane Jones is a Senior Social Outreach Specialist with management roots in online PR. A strong proponent for the power of personal, "humanized," digital collaboration, Shane shares his opinions and knowledge on Social Outreach and Digital Marketing. Additionally he blogs about his life's adventures, as he continues to "
Empty his Bucket
." He's always on the lookout for more bucket list ideas. Follow me on
Twitter @ShaneJones15
,
Google +
, and
LinkedIn
.
Latest posts by Shane Jones (see all)