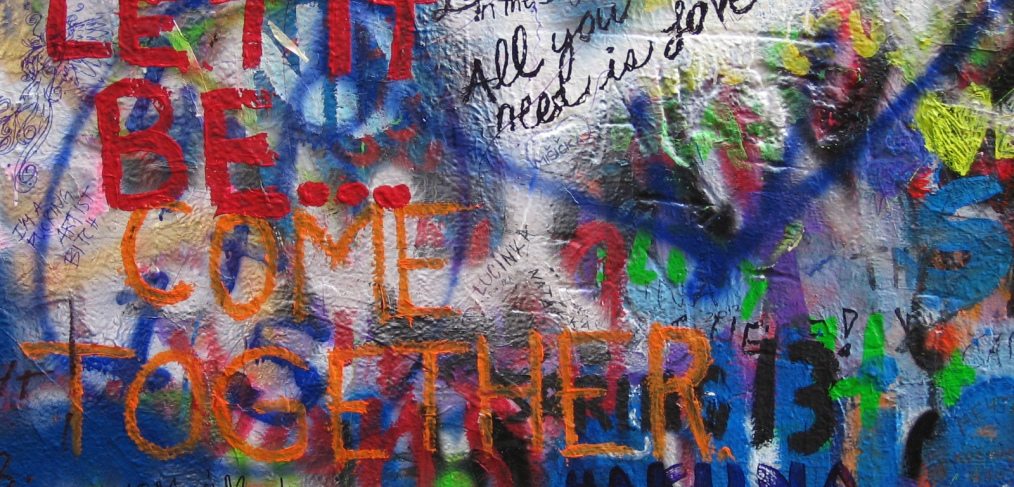 Technology drastically changes the face of both work and play from one decade to the next. Ten years ago the iPhone was still an idea, and Facebook had not yet replaced chat rooms. Ten years ago internet users were still connecting with dial up and internet videos were avoided because of it.
Due to the not-at-all-slow changes to accommodate technological advances, workflow is accomplished in increasingly solitary environments.  More and more people work remotely rather than collectively – at least in a physical sense.  I myself, was recently part of a marketing team hired to promote a yoga site.  Every single one of us worked via instant messenger, email and video conferences every Monday .
But no doubt, there are plenty of companies whose employees work remotely these days.  Woothemes, a WordPress ecommerce and plugins company, is comprised of 30 employees located in seven different countries. Buffer, a social media sharing tool, is also a completely remote and/or distributed team, with team members located throughout several time-zones and countries.  Other examples of businesses who operate either partially or totally remotely include Foursquare and WordPress, as well as many other lesser known companies such as 10up, Treehouse, Basho and Lullabot.
Advantages of  Social Context
Because social context and sharing physical space with members of a team have a natural advantage over remote team work, remote teams may need to be reminded -often in more creative ways – of the same motivational concept that is a naturally present implication in physically shared spaces: that you're all doing this together.
In a physical office, you can see the faces of your colleagues or co-workers. Engage in chit-chat and small talk. Observe body language and facial expressions at any time. Even learn how many cups of coffee each one drinks per day, or how many bathroom trips they make.  These things –even if sub-consciously – all contribute to a team-like environment. While things like how much sleep your co-worker got the night before or what they're having for lunch may seem like trivial details, it's all part of the contextual information you can gather about your team just by being physically present.  And the more information you have about a team member, the more you intrinsically trust them.  This is precisely why most of us initially trust people far less when we meet them online, than when we meet in person for the first time.  We simply have no information about them upon which we can base any amount of trust.
A continually nurtured sense of teamwork and team building is vital in a remote environment. Without a sense of teamwork, which often translates to "purpose" behind the tasks and contributions of any given remote worker, they will likely become disengaged, slower and less productive or efficient, and less motivated about the work in general.  Who are they working for? What are they working toward? Who is supporting them and vice versa?  These are powerful motivators to workers.
As briefly mentioned above, this may require more creative, and sometimes more extravagant strategies.  You might hold bi-annual staff workshops or retreats to encourage team interaction and socialization as well as team cohesiveness.  Or you may implement daily means of team building, such as a virtual water cooler or "always-on" web cam or even circulating playful pranks.  There are productivity tools out there specifically to aid team-building and teamwork, such as IDoneThis and Sqwiggle, which is one of those "always-on" video chat systems I mentioned.
That's all well and good – but where does this 48%-more-productive figure come from?
Research Results That May Change Your Team Management
Gregory Walton and Priyanka Carr – two Standford researchers and psychologists, studied participants in a case study in an attempt to help indentify what drives intrinsic motivation.
Two groups of participants were all given the same task and instructed to carry out the task in the same work environment – alone in a room.  The first group was told that the research was being conducted to find out how "people work together to solve puzzles," and that each participant would work on part of the "puzzle called the map puzzle."
The second group were all given the same instructions, minus any mention of working with other participants or working together to solve the puzzle.
When the results were in? The "psychologically together" group worked 48% longer, solved more of the overall problems correctly, and could recall significantly more information than the "psychologically alone" group.
This research really speaks for itself.  When you emphasize the "together" aspect of a task or project, it will intrinsically motivate your team – regardless whether they're all sitting in the same room, or looking at each other through a web cam. In the words of Carr and Walton, "a defining aspect of humanity is that people work together toward common ends."