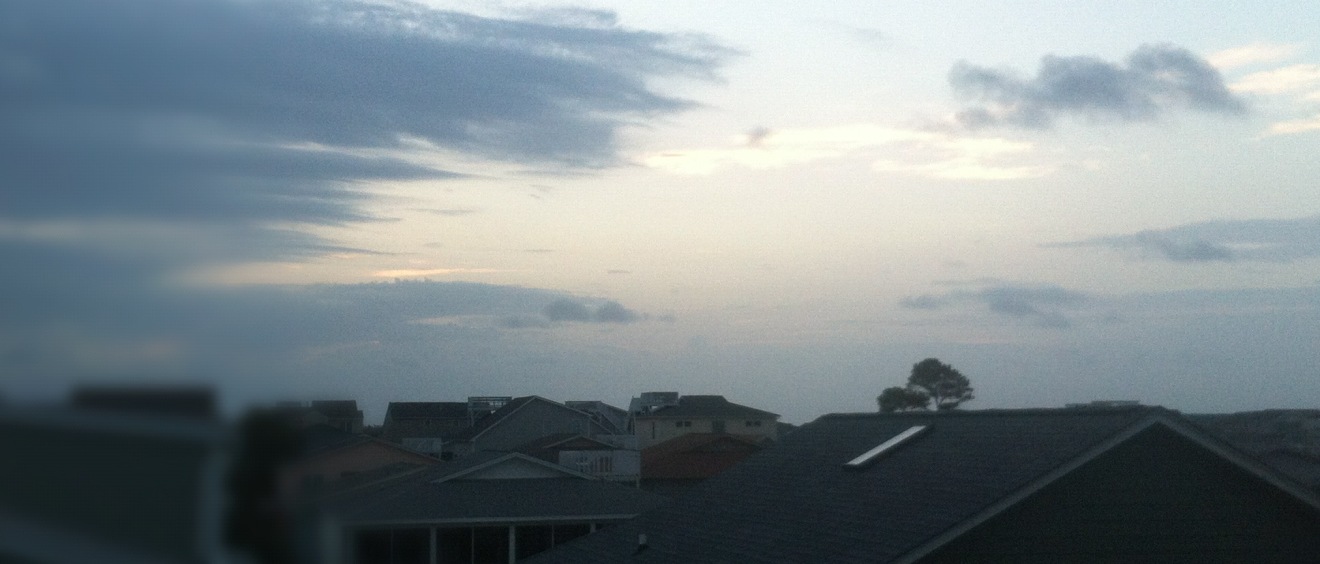 Watch a Sunrise at the Beach – Bucket List #33 – Random Things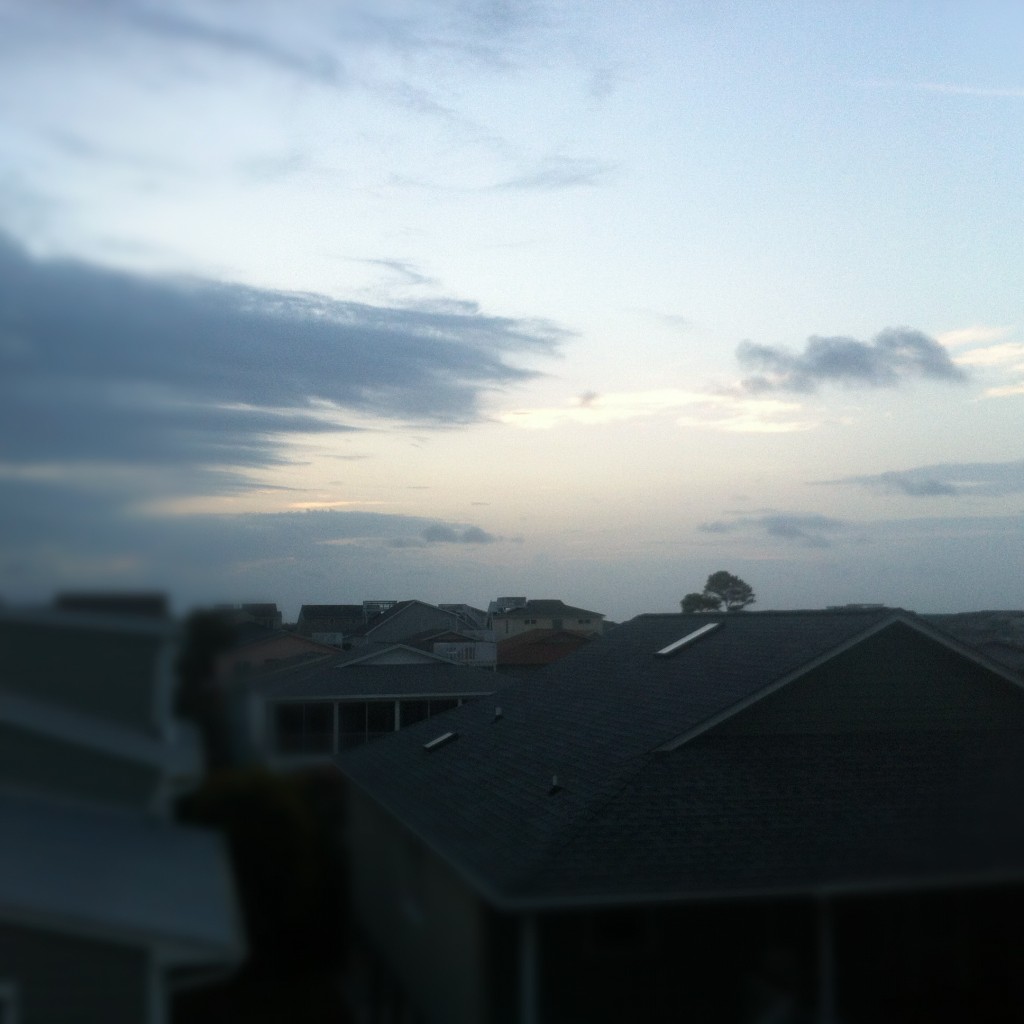 So maybe this one wasn't as exciting as I thought it would be, but I still took the time to do it, and that's still important to me. If you know me well, then you know I'm not much of a morning person.  Not that I am ever cranky in the mornings, more or less, I just hardly see them! I like to stay up late, and feel the most productive then, so normally stay up till around 3 AM.  Which I did the night before this sunrise.
But regardless of how tired I was, I begrudgingly decided to quit wasting the day, and to start changing my life's motto to "Carpe Diem;" Sieze the Day. So I rolled out of bed, and took the amazing opportunity of being at the beach this week, to go up on the roof top deck and watch the sunrise.  It wasn't as picturesque as people usually imagine it, there were dark clouds rolling slowly, and it didnt happen right over the horizon line in the water.  But still, it was a sight to see, and gave me a minute to stop and reflect.
Just happy I took the time to watch the sunrise.  Little things like this are important to realize what is really important in life.  So my advice. Always try to take a minute to think in the morning, about what it is that is important to you. Not material things, but values, and traits that you want to exude. And then set out to accomplish them through your actions.
For me. My values are that I want to be adventurous, confident, and experienced. So my goal is to be active and participate in everything presented to me, by friends and family. And not hold back at even the most ridiculous things. Live and let live!
The following two tabs change content below.
Shane Jones is a Senior Social Outreach Specialist with management roots in online PR. A strong proponent for the power of personal, "humanized," digital collaboration, Shane shares his opinions and knowledge on Social Outreach and Digital Marketing. Additionally he blogs about his life's adventures, as he continues to "
Empty his Bucket
." He's always on the lookout for more bucket list ideas. Follow me on
Twitter @ShaneJones15
,
Google +
, and
LinkedIn
.
Latest posts by Shane Jones (see all)